This blog is in English and in Dutch (for the Dutch version you have to scroll down)
Submenus:
ÞINGVELLIR NP, where America meets Europe
Afternoon whale-watching for the west coast of Iceland.
The heli-hike unfortunately did not continue this morning because of the turbulent weather, so I decided to have a boat trip on the sea  with wind force 86. I did not see one  whale but what I DID see was a wide range of vomiting people. There were so many people hanging over the railing that the captain asked in a very friendly way if the people could split up themselves evenly over the left and right side of the boat. Apparently he also sought a balance. What a rich color spectacle dancing on the waves of the sea !  We drew a whole line behind us. One big walking buffet for everything that moved with wings.
The dolphins were performing a real show and they did not know how high they had to jump out of the water to get our attention. But unfortunately no one had an eye for this. Stomaches were emptied with tightly pinched eyes. We were working over here. Here the boys of the men were distinguished. And then those sounds. As if Broeksittard's brass band performed for the third time on a fairground Sunday.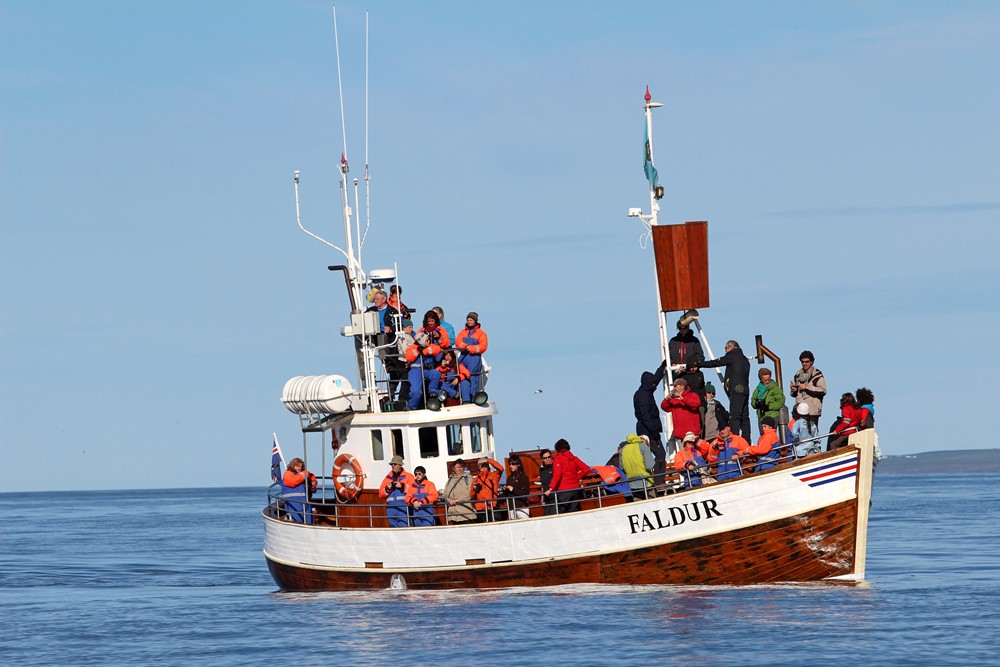 Normally I am the one who screams first for my mother  when my body lets me down but at the moment it was so much fun that I once again walked zigzagging to the bar for beer number four. This was the highlight of this day that actually started disappointing. And what remains of tough men in such a situation ?  A guy in his mid-thirties with a big skull in his neck inked vomited so rhythmically towards the sea that it seemed as if the Grim Reaper was chewing a chewing gum under his left ear. After sailing for two and a half hours at sea the captain had to clean his windscreen three times. Left and right on the railing there was no longer a spot to stand. So people stood at the railing, just above the place where this man tried to practice his profession. After two hours he stopped the tour and decided to turn to the old port of Reykjavik. His eyes told me me that he had a really funny day haha. And I? I am now enjoying my beer in a pub. Miraculously I had no trouble at all. Cheerz man 🍺🍺🍺
Nice anecdote from this Icelandic pub: only 330,000 people live in Iceland. Big chance of inbreeding. That is why they have developed an app. If you see a nice girl in the pub, you keep your cellphones together and the app gives a red light when there are familial connections up to the third degree ……. so you have to end the night  with a condom. This is the app: http://youtu.be/GzLhtnwP1QE
Middagje whale-watching voor de westkust van Ijsland.
De heli-hike ging vanmorgen door het onstuimige weer helaas niet door dus dan maar met windkracht 86 de zee op. Géén walvis gezien maar wél een breed scala aan kotsende mensen. Er hingen zóveel mensen  over de reling dat de kapitein door de intercom vriendelijk vroeg of de mensen zich een beetje gelijkmatig konden verdelen over de linker-en rechterzijde van de boot. Schijnbaar zocht ook hij een balans.  Wat een rijk kleurenschouwspel dansend op de golven van de zee. Een hele streep trokken we achter ons. Één groot lopend buffet voor alles wat zich met vleugels voort bewoog.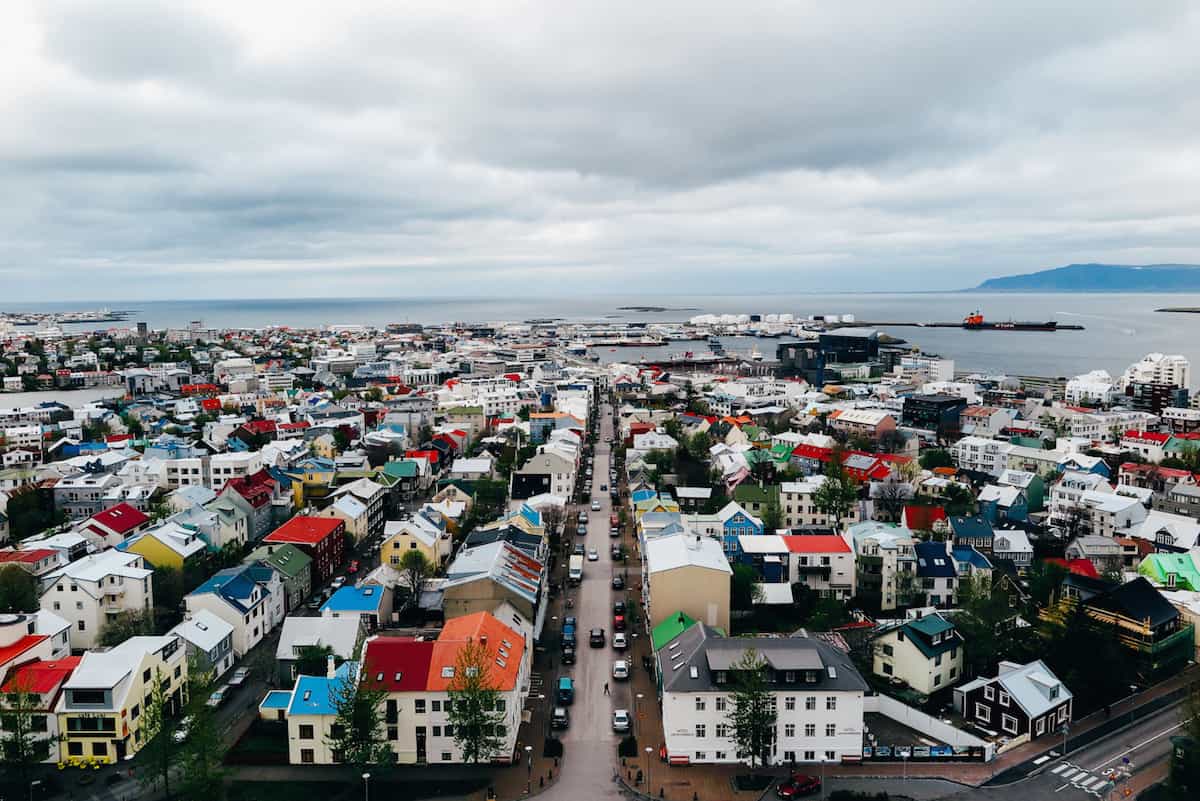 De dolfijnen trakteerden ons op een heuse show en wisten niet hoe hoog ze uit het water moesten springen om de aandacht te krijgen. Maar helaas had niemand hier oog voor. Met dicht geknepen ogen werden hier magen geleegd. Hier werd gewerkt. Hier onderscheidden zich de jongens van de mannen. En dan die geluiden. Alsof de fanfare van Broeksittard op kermiszondag voor de derde keer langs kwam. Normaal ben ik diegene die als eerste om m'n moeder schreeuwt als mijn lichaam me in de steek laat maar op dit moment was het dermate genieten dat ik nog maar eens zigzaggend naar de bar liep voor biertje nummer vier. Dit was het hoogtepunt van deze dag die eigenlijk teleurstellend begon. En wat blijft er dan van stoere mannen over in zo'n situatie. Een kerel van midden 30 met een joekel van een doodshoofd in zijn nek ge-inkt "Huupte" zo ritmisch richting zee dat het leek alsof  die Magere Hein onder zijn linkeroor zowaar op een kauwgom kauwde.
Na tweeënenhalf uur varen op zee had de kapitein al drie keer zijn voorruit moeten schoonmaken. Links en rechts aan de reling was geen plaats meer dus men stond ook voren aan de reling, nét boven de de plek waar deze man zijn beroep trachtte uit te oefenen. Na twee uurtjes vond hij het welletjes en besloot maar om om te draaien richting de oude haven van Reykjavik. Aan zijn ogen te zien had deze oude grijze baas er ook wel schik in. En ik? Ik zit nu lekker in een kroegje aan mijn biertje. Wonder boven wonder nergens last van gehad. Cheerz man 🍺🍺🍺.
Leuke anekdote uit deze ijslandse kroeg: er wonen in heel Ijsland maar 330.000 mensen. Grote kans op inteelt dus. Daarom hebben ze een app ontwikkeld. Als je een leuk meisje in de kroeg ziet dan houd je je foons tegen elkaar en de app geeft een rood lichtje als er familiaire verbanden zijn tot in de derde graad……. of je ketst met condoom. Dit is de app: http://youtu.be/GzLhtnwP1QE